Skip to Content
Compassionate Family Law in Wayne/Totowa, NJ
Maria A. Giammona Law, LLC has significant experience in various areas of family law, as well as the related fields of real estate law and some criminal law. We emphasize compassionate, informed representation across family legal matters, delivered with the utmost professionalism. Both in and out of the courtroom, Maria A. Giammona advocates for the best interests of her clients, empowering them with a full understanding of the legal process so they are equipped to make the best choices for their own future—and the future of their family.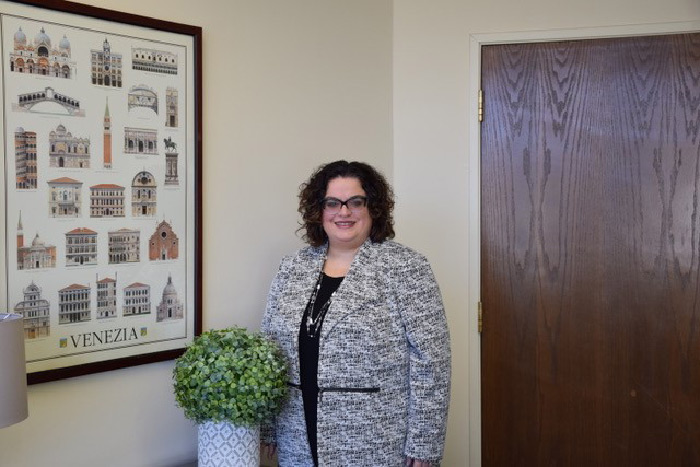 Meet Maria A. Giammona, Esq.
Maria A. Giammona is a 1998 graduate of Seton Hall University School of Law, having received her Bachelor of Arts degree in Political Science magna cum laude from Seton Hall University. She served as a judicial law clerk to the Honorable Randolph M. Subryan, J.S.C. in the Family Part in Passaic County from September 1998 through August 1999.
She was admitted to the New Jersey Bar (1998) and the United States District Court for the District of New Jersey (1998). Following her clerkship, Ms. Giammona has focused her practice on divorce and family law, while also gaining significant experience in school law, expungements, and real estate transactions. She remains of counsel to Townsend, Tomaio & Newmark, LLC while also maintaining her own active practice.
Ms. Giammona has been a member of the Passaic County Bar Association and volunteered for the Early Settlement Panel Program, serving in Essex, Passaic, Morris, and Sussex Counties since qualifying to serve. She volunteered her time for the Passaic County Guardianship Monitoring Program and has recently been appointed by the New Jersey Supreme Court to serve on the District XI Attorney Ethics Committee.
Her experience in the practice of law is devoted almost exclusively to the area of matrimonial practice and domestic relations, both before trial courts and at the appellate level. Ms. Giammona assisted in responding to the appeal of a recent significant relocation matter that was eventually heard by the New Jersey Supreme Court. She is named in the published Appellate Division decision of the relocation matter. Although her practice is centered on domestic relations law, Ms. Giammona handles areas of real estate practice, expungements, and other related matters.
Schedule Your Consultation Today!